Lazer's Innovative Technology and Thinking.
Explore our unique collection of homecare and hygiene products and help us to improve your daily life.
Lazer home care offers you the best in the field and pocket-friendly cleaning products for your home and institutions. We offer a wide range of cleaning products - be it for your kitchen, or washrooms, or surfaces cleaning, washing machining your clothes, window glasses, utensils and many more. Along with being compliant with various safety and manufacturing processes, Lazer offers best-in-class products.
We have also invested in creating a unique research and development team for manufacturing our products, that are not harsh on your skin and effective on stains and dirt.
Our team comprises of well-experienced experts who are technically qualified to handle processing, manufacturing, packaging, and storage with a single aim to provide you with a unique experience with Lazer products.
Explore our unique collection of homecare and hygiene products and help us improve your daily life through technology and innovative thinking.
From laundry detergents to air fresheners to toilet cleaning to washing machine, we have a collection of products that covers your entire spectrum of personal hygiene and cleaning needs.
Go Lazer Today!
Lazer is the homegrown brand of Vancy Global, the mother company that has been into the manufacturing of home and industrial hygiene products for over a decade now.
Looking for the ideal OEM partner to fuel your manufacturing needs?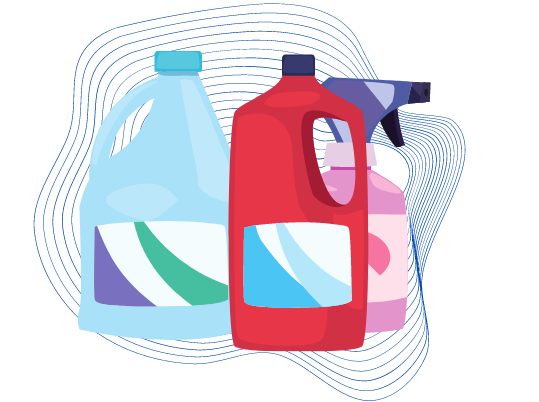 House cleaning products like floor cleaners and glass cleaners
Laundry Detergents, both liquid and powder
Fabric Whiteners (Neel) and Fabric Stiffeners (Kalaf)
Handwash and Bath Gels
Air Fresheners
Toilet and multiple Surface Cleaning products
Reasons Why
People Choose Us

To make work easier,  Lazer has the most indispensable cleaning products. Every tip on the list will save your time and effort — no matter what you're trying to clean!
Lazer's descaler will help eliminate stubborn stains with advanced technology to get your home accessories sparkling clean.
Change this to "We always try to use raw materials that are least harmful to the environment and friendly to humans.
Make dreaded household chores a breeze by having the right prices cleaning products by your side.
"Using their floor cleaner daily and I am happy with the quality and result, I would like to try their other products as well"











—

Poonam, House Wife
"I love the multipurpose liquid soap we can clean everything that you can think of I initially bought it for sofa and chair cleaning, it turned out I can clean a lot of things with that, like utensils, floor even i have used if instead of liquid detergent in washing machine in emergency when I forgot to buy my quota"











—

Tuhi, Working Professional
"I am a regular buyer of many of the products from Lazer, and I must say the quality is much better and consistence then other local brands .. and pocket friendly too"











—

Rakesh, Business Owner
"I am a housekeeping manager of a large mall and I am using Lazer hand wash, glass cleaner and floor cleaner regularly since 5 months and i am happy with their quality also recently we have started using their concentrates and we are happy with the results"











—

Hari Om, Housekeeping Head
"Lazer kalaf powder works like magic on cotton saree's… as suggested by the sales person I have also used liquid on coloured clothes it worked very well too… whenever I am going to the shop again I'll buy more of their products and try"
WITH LAZER
CLEANING IS
SO SIMPLE
Take out lazer appropriate product
Toilet cleaner/Floor Cleaner/Glass Cleaner
Within no time shine as new again.
Lazer's exclusive range of homecare and hygiene products pledge to clean thoroughly, completely, and reliably.
Let's
Clean
!
with Lazer
Our Products
Lazer's Clean & Green! Working environments can often be a breeding ground for sickness-causing viruses...
Contact Us
JOIN
US
Become a Lazer Dealer/ Distributor Today!
Walk onboard to be a part of the growth story of most coveted homecare and hygiene brand.